Meet The Directors
Meet The Directors
Anthony Rich
David O'Neil
Anthony Melendez
Cara de Leon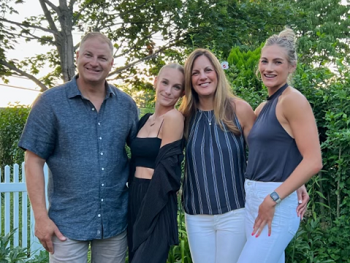 Dear Parents,
It's hard to believe this is Discover Camp's sixtenth year and my twenty-ninthh consecutive year of running summer enrichment programs in Westchester. Discover Camp is a direct reflection of our personal and professional interests. My wife Sabrina is the Director of Technology with the Ardsley School District and I've been teaching technology classes to elementary and middle school students in Eastchester since 1994.
Covid could have destroyed our little camp but during the summer of 2020 we ran a small, safe, in person program alongside a virtual program and survived. In summer 2021 and 2022 we returned with smaller programs than we ran precovid but we were also much more efficient. It's been a tough two years and we're anxious to get back to normal.
As you'll see here we are back to a full variety of programs and all of our favorite teachers have returned.
Early registration begins in March and has no down side for families. Register now, decide later. You get to pick classes first, you get the best rates, you get to pay over time and if you later decide that summer 2023 isn't for you, you can request a refund all the way up to June 1st.
If you are new to Discover Camp our Hawthorne facility is just 5-10 minutes north of White Plains and features 17 air-conditioned classrooms. The camp is easily accessible from the Sprain, Taconic, Bronx River, and Saw Mill River Parkways.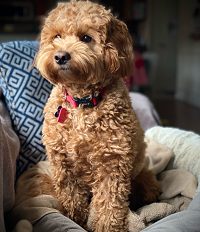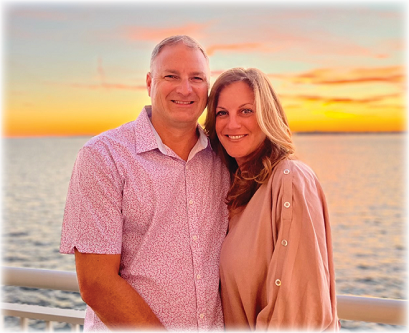 Truly yours,
Anthony and Sabrina Rich
Founders and Directors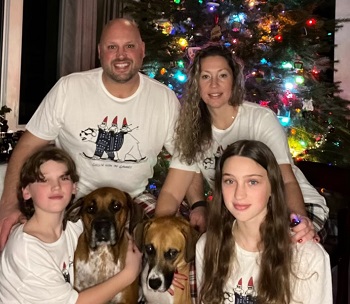 Dear Parents,
Over the past twenty-four years as a teacher, I have taught children with all styles of learning. The one thing that holds true, no matter the child, is the link between success and passion. Discover Camp provides children with opportunities to learn with passion.
The experiences of the past two years transformed us as educators. We reinvented ourselves and for me as a new technology teacher it was both challenging and rewarding. When Covid hit I joined Mr. Rich as an Elementary Technology Teacher in the Eastchester School District. In this position we worked with 2nd-5th grade children in 3D Design, Coding, Google Suite, and much more at the Greenvale and Anne Hutchinson Schools.
I was fortunate to figure out at a young age that I wanted to become an educator. When I was a freshman in high school, I had a teacher who made a positive impact on me. I knew right then that I wanted to do the same for others. My heart and mind were set on being a teacher, a coach and eventually a principal.
Upon graduation from Iona College in 1999, I began working at P.S. 24 in the Bronx as a fifth grade teacher. It is there, working with Columbia's Teachers College, where my foundations and philosophy of teaching was born. It is there where I caught the progressive bug for constructivist learning. Upon completing a master's degree in Reading from Lehman College and a professional diploma in Teacher Leadership from Bank Street School of Education, I ventured into the realm of Westchester County teaching.
In 2003, While teaching fifth grade at the Anne Hutchinson School in Eastchester, NY, I met Anthony Rich. We both shared many of the same qualities and a mutual respect and friendship was born. Mr. Rich provided me with an opportunity to teach with him at Discover Camp over the summer where I learned the art of teaching rocketry, but more importantly saw first-hand what a dynamic and unique person he is.
A few summers passed and while Discover Camp grew I earned a Master's degree in Educational Leadership and thought I was ready to pursue the next part of my vision, becoming a principal. The problem was not opportunity, but the realization that I never wanted to leave the classroom and that's where Discover Camp has provided me the balance I had been looking for. As the assistant director, I get the opportunity to take on a leadership role during the summer and teach in the classroom during the school year, which is truly my passion.
Discover Camp has a special place in my heart. Being a part of its inception has been a rewarding experience. My wife and I were two of the original six teachers when the camp first opened. I admire the hard work and perseverance that Mr. Rich has shown from day one and I am not surprised by the camp's growth. I have never met a person who puts as much heart into something as Mr. Rich has put into this camp. Every summer we all get to "Discover" something new and exciting.
Sincerely,
David O'Neil - Assistant Director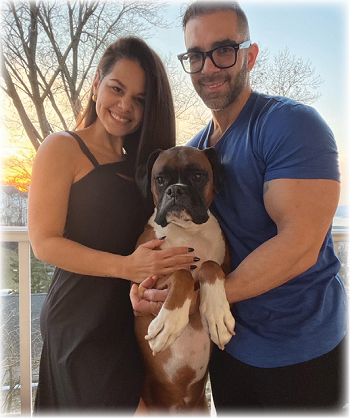 Hello Families,
This will be my 14th summer at Discover Camp. I can not believe some of the campers I have seen or taught at camp will be going into high school. I truly feel lucky to be working in such a special place.
Discover Camp is more than a job to me. It has developed into a home away from home and a career. I work very closely with Mr. Rich and spend lots of time with him and his family. They have truly made me feel like part of their family.
I have a Bachelor's degree in Marketing Management and a Master's degree in Education. I spent a year studying abroad in Brazil, where I researched the automotive industry and the use of alternative fuel and energy sources. Being immersed in another culture was a very rewarding experience. Not only did it teach me how to accept and be able to communicate with diverse populations but it also renewed my confidence in the resources and talents we have here at home.
Young people today are not only growing up in a technological world but a very global one as well. Opportunities are there for them to be creative, adventurous, and inquisitive. I have been able to witness this firsthand by working with Mr. Rich and Discover Camp since 2008.
During the year I am working behind the scenes to create new enrichment activities, exploring the latest innovations, designing the Discover Camp magazine, attending conventions and fairs, and coordinating registration. These activities keep me excited and motivated to enhance the camp's impressive programs. The best part of my job is meeting families and campers. These interactions truly make me appreciate my job and make me love it even more!
Every day brings new challenges and new ideas. Part of our philosophy is to make sure Discover Camp is on the leading edge of what is new. All the work done year-round comes together for me during the summer when I get to see all the pieces fit into place. By far, one of the biggest highlights is when campers come to me to show me the projects they are working on. I am excited to see what campers do this year. It is truly inspiring for me to see the magic that happens at camp. Discover Camp is a one-of-a-kind place. I wish it was around when I was younger!
Sincerely,
Anthony Melendez -
Executive Director
Dear Families,
I am very pleased to enter my fifth year as a registered nurse at Discover Camp. I have been a registered nurse for ten years. With experience in having worked in a hospital and also a pediatric practice, I have been the School Nurse for the Dobbs Ferry Middle School and High School for the past six years. I am excited to be a part of the Discover Camp staff where educational excellence, creativity, imagination, and pure fun are our focus.
Each year we strive to make improvements that will benefit the safety of our children at Discover Camp. Our medical office is made up of a registered nurse and a BLS assistant. In addition to the medical office staff, dozens of instructors and counselors are "CPR/AED for the Professional Rescuer and Advanced First Aid" certified, which includes our off-site counselors. Our medical office is equipped with an AED, oxygen, a nebulizer machine, epi-pens, and a collaborative agreement with Phelps Memorial Hospital to administer epinephrine so that your child does not have to. We are always open to suggestions to improve medical care for our children, so please do not hesitate to reach out to us at medical@discovercamp.com.
This summer, I will be celebrating 16 years of marriage to my wonderful husband Mark. We have three amazing sons, Christopher, Carmelo, and Caleb. Not only am I a Discover Camp staff member, but I am a Discover Camp parent, too. As a parent, it is reassuring to know that my children are safe while having fun and enriching experiences.
Please keep in mind the following required items in order for your children to start camp. There are no exceptions.
Discover Camp online medical form
Medication Authorization forms, should your child need to take medications during camp hours. These can be downloaded from our website or simply requested from us.
Medications must be brought in by an adult and signed off by a medical staff member. All medications must be brought in their original container with an unexpired date. The child's name should be printed clearly on the bottle or package. The prescribing doctor must complete the Discover Camp Medication form for each prescription.
Thank you for your attention to these very important items. I am looking forward to seeing you this summer!
Best,
Cara de Leon, BSN, R N
Discover Camp Head Nurse
Last modified: Thursday, October 5, 2023, 2:28 PM